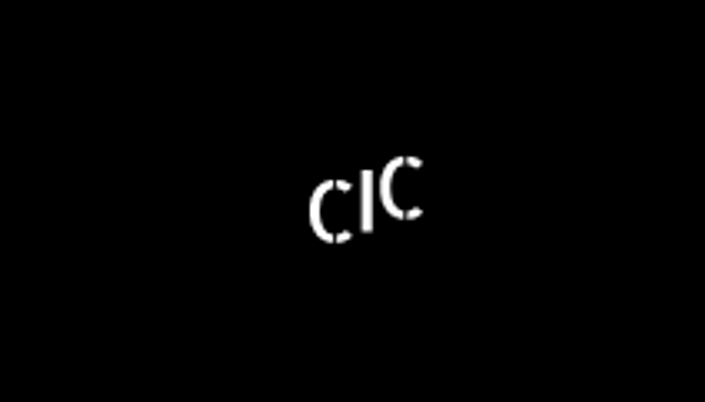 Coding Interview Class
Pass the software engineering interview - find the work of your dreams.
Great Programmers Don't Deserve To Fail Technical Interviews
This is the motto that I live by. This is what I serve.
Let's start this off honest. Coding interviews suck.
It sucks to study.
It sucks applying to 100+ jobs only to be filtered down to 1 offer.
It sucks to be nervous in the interview.
It sucks to wait weeks for the final decision.
It sucks to get rejected from software engineering job offers.
I know exactly how you feel because I am a student/programmer who is going through the same thing.
The Barriers To What You Want
Standing in the way of what you want, you are faced with many obstacles.
Studying for technical interviews is hard.
There are thousands of questions you can study
There are a dozen plus topics that you need to know well
You are always working on a short timeframe (1, 3, 4, 6 months)
The interview questions have no real world value & you despise studying these dry - pointless questions
You may already be full-time and you come home tired, you don't want to practice boring interview questions, you want to relax
There is no clear road/path to becoming excellent in the interview
Many resources out there just give you the solutions and don't explain why
10% Better

You don't need to be an algorithms genius to get an excellent job.
You just need to be 10% better.
If you are 10% better you will stand out from others.
If you are 10% better than other candidates you will have more leverage in negotiating salary & total base compensation.

My goal is to get you ready to be (just) 10% better than the normal great candidate.
This does not require that you master algorithms and data structures.
You just need to gain a deep competence.
The Path
So we are all in the same boat here.
But what is the solution?
For the past 9 months I've been developing Back To Back SWE as an open resource to help people excel in the software engineering interview.
I get 1 email every 2-3 days of someone getting an offer from the project and I never paid it much attention.
I was just fulfilling the mission, no more, no less.
For too long people have encouraged me to create a single, organized, course on preparing for software engineering interviews from start to finish.
This is that course.
I take personal responsibility for each and every student's success.
What People Say

---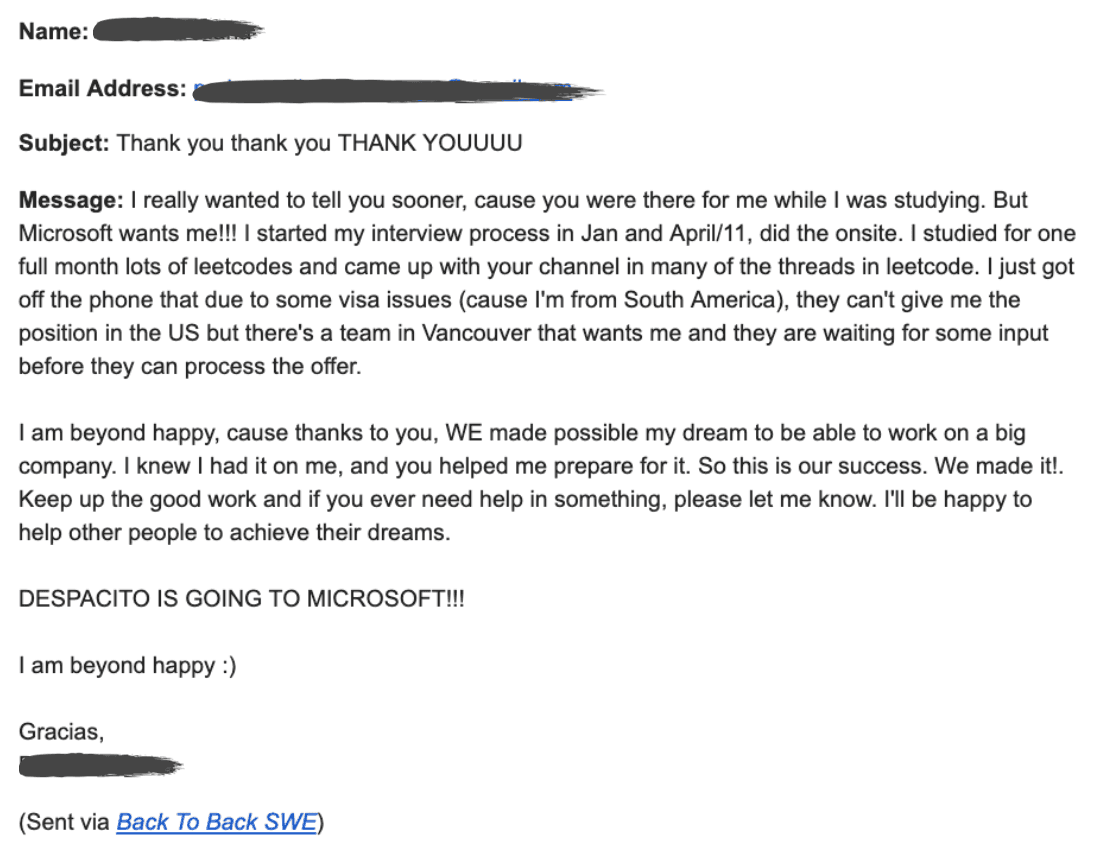 ---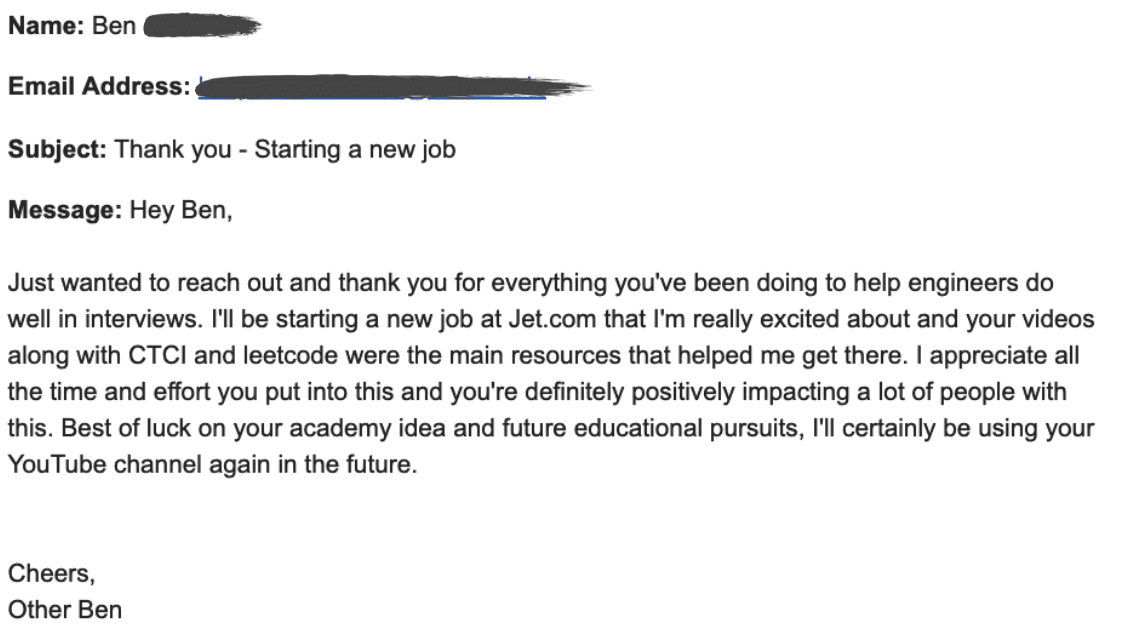 ---

---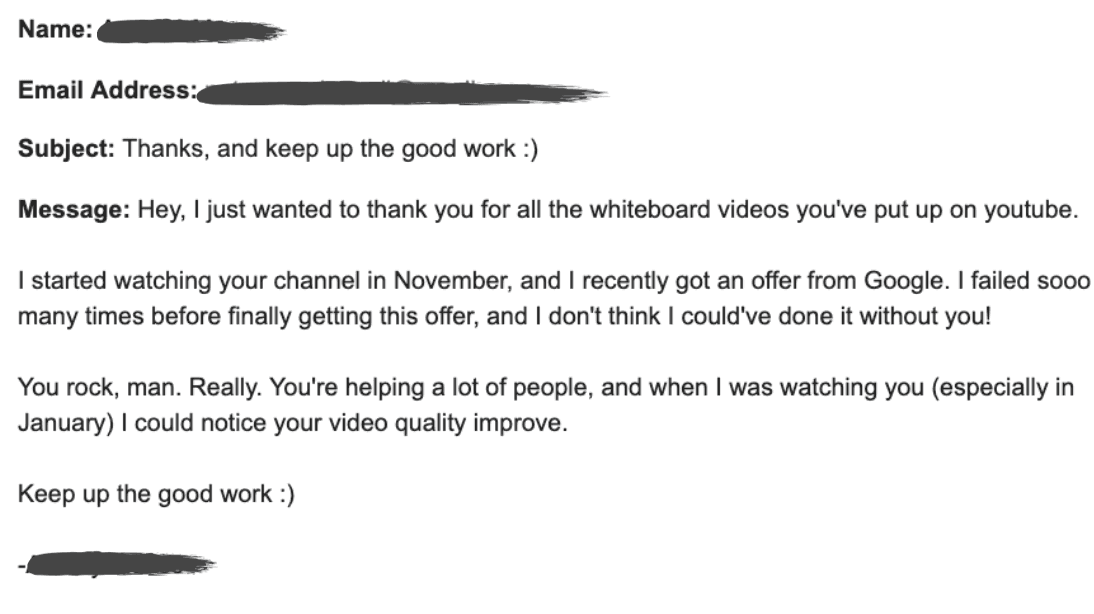 ---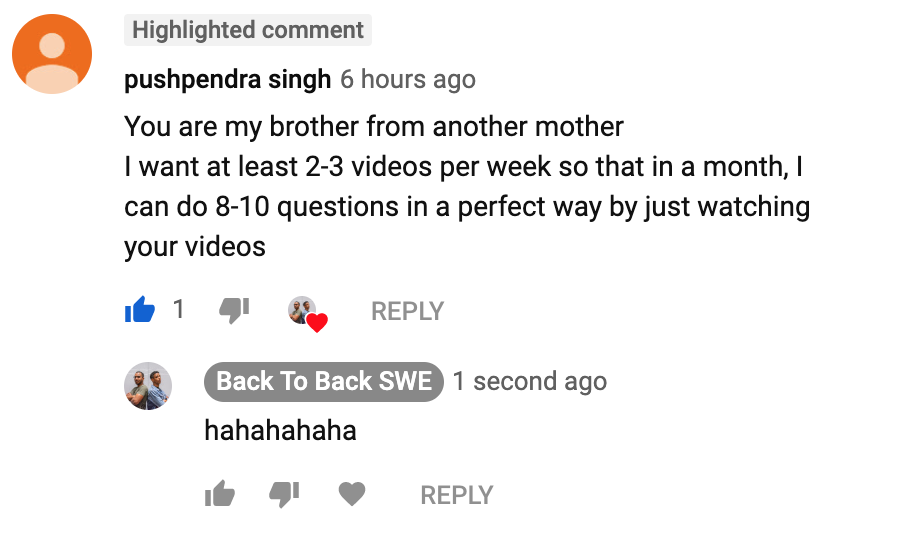 ---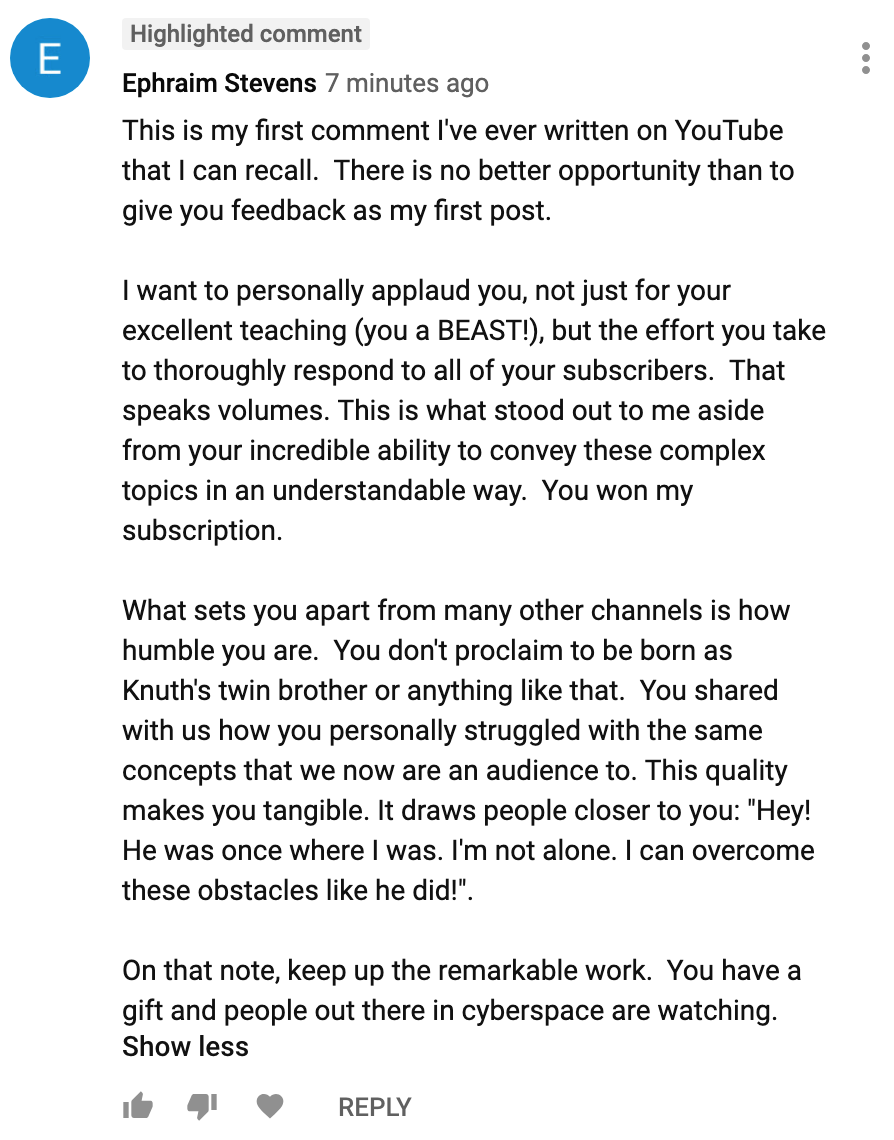 ---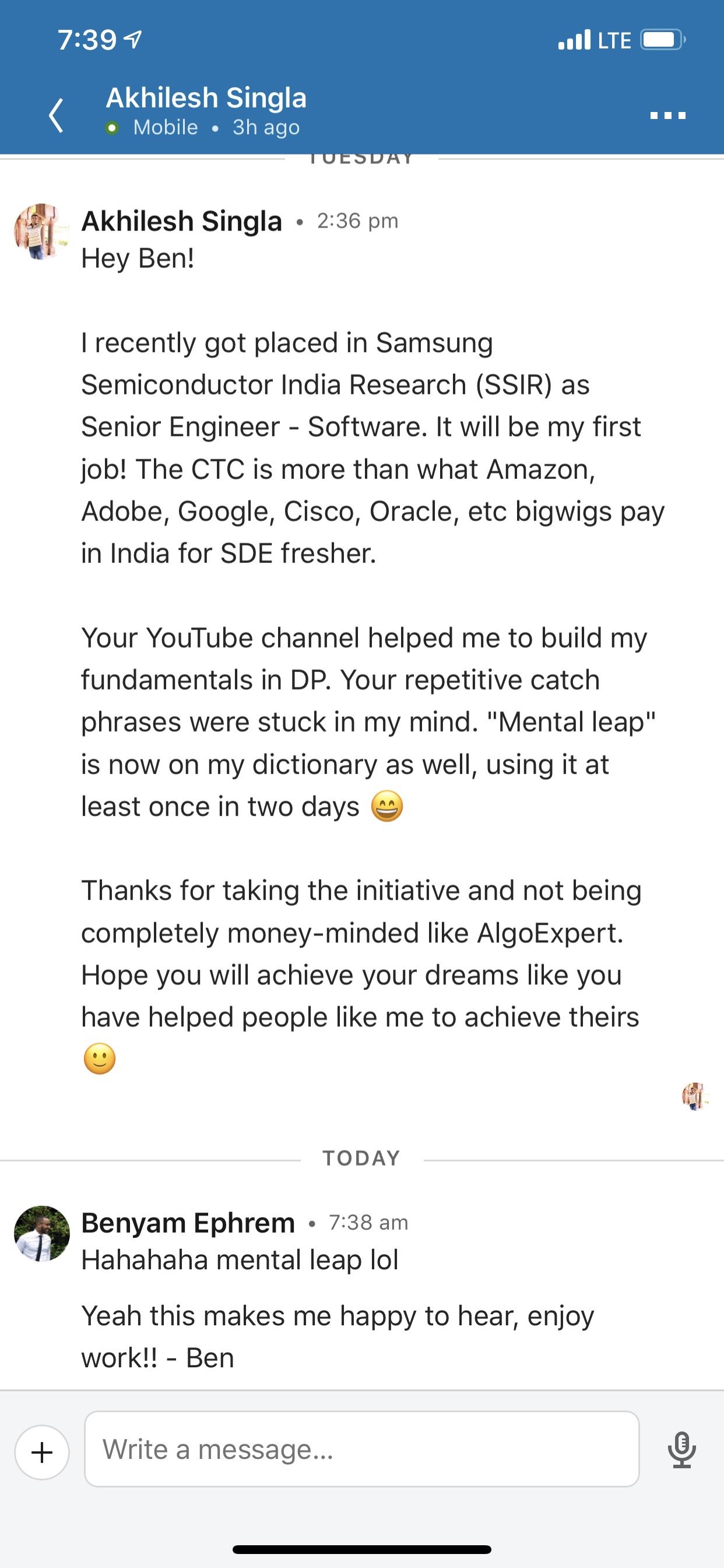 ---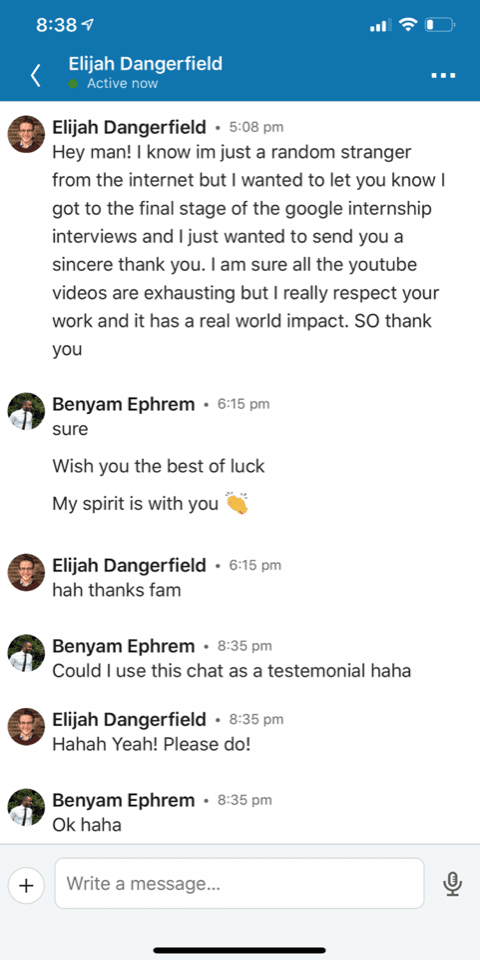 Read more at backtobackswe.com
---
It's More Than Knowing The Answer
Generally, interview problems are variants & applications of fundamental computer science patterns, algorithms, & data structures.
Many say it is not useful to just know a lot of problems, but having solved hundreds of problems actually is useful because it lets you recognize more patterns & draw the connections to new problems.
The issue lies in the reliance & sampling of reasoning from past solutions one has seen, instead of relying on core understandings & pattern recognition to drive problem solving.
This class will teach many questions, but the ultimate goal is to equip you with the apparatus of mind that will allow for you to adapt to any permutation of problem you may see.
The end result is studying less & being able to solve more.
Is This For Me & Is It Worth It?
It depends on your goals and your ambitions.
If you are scheduling interviews with large (or small) companies that ask algorithmic & data structure questions, then this course will help you along in your journey.
If you do not learn well from video as a primary or secondary studying supplement, then this is not for you.
Putting things in perspective...
If this class helps you become just 10% better in performance at your technical interviews, then you have gained additional leverage in negotiating your salary.
This can lead to a salary increase of $10,000 - $30,000 at time of signing.
In my belief, that makes the cost of the class beyond worth it and a sound investment in yourself.
And, if nothing works out, you can ask for a refund (see below).
You will be issued it with no questions asked.
I are not teaching to cheat people, I am teaching to help people along in their life path.
Your Instructors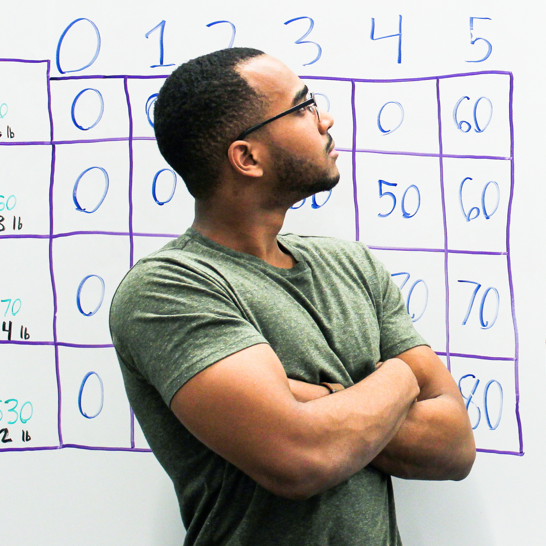 Hi, my name is Benyam Ephrem. I am a student at the University of Maryland College Park going into my 3rd year of college studying Computer Science.
I am a child of Ethiopian immigrants who came to America in the early 1990s. Since I was a child I was always on my computer playing with things.
I learn fast…I've found that to be a key characteristic of my mind. But only if I am taught the information well by a competent teacher who is not only brilliant but also knows how to…teach.
I started Back To Back SWE.
Course Curriculum
The Application To The Offer
Available in days
days after you enroll
Primitives
Available in days
days after you enroll
Frequently Asked Questions
What if I am unhappy with my membership?
You have a lifetime money-back guarantee. If you feel the money you spent on this class & community wasn't worth it, we'll give you your money back. No questions asked. We want this to drive positive outcomes for people & if you do not benefit we have failed our mission.
The class looks thin - will there be more videos?
Yes, 2-4 fresh videos will be released a week at the least. This is an on-going, living, breathing, class that runs indefinitely. There is a private Facebook community where we will all communicate.
What do I get once I enter the class?
You will request to join our Facebook group, it will be approved within 24 hours (haven't written automation for that yet), & you will have access to the full video library as long as you are a student. You will also have access to the curriculum/roadmap for the class for the next 3-4 months. This class is indefinite & therefore will continue to have videos added rapidly for the foreseeable future.
Who is this class for?
This class is for people practicing for algorithmic & data structure software engineering interviews. The most common timelines are 1 month, 3 months, & 6 months. It is for people at the later-beginner to upper intermediate skill level.
Can I leave the class easily?
You can leave at anytime. If you did not get what you wanted out of the class you get a refund, no questions asked (see below). It will be granted immediately, with no questions asked.
Will this prepare me for interviews at Facebook, Google, Amazon, Microsoft, etc.?
Yes, all the content covers lower to upper level data structures & algorithms fundamentals as well as their application to interview questions these companies ask. Many questions we cover we have been personally asked or have friends who have been asked the same questions at their "Big N" interviews.
Will there be a lot of math? Or will the videos be hard to follow?
No, we will only teach you what can give you an edge in the interview. If there is any math it will only be fairly simple & to your advantage to know (not mandatory). The whole class is structured to give you an incremental approach to absorbing the concepts.
I didn't major in Computer Science, can I do this class?
We do assume a fundamental basis of programming concepts like recursion, general understanding of how computers store variables, general programming constructs like loops, pointers, etc. This class will bridge topics from the basic to the lower-advanced (only what is relevant for the interview).
Why pay money for information, it is all out there on the Internet.
Yes. This is true, everything we can teach in this class is probably out there on the internet somewhere. But a good analogy we can draw here is the equivalence that this has with a puzzle. All of the pieces are out there - there are thousands of them. Your time is too valuable to be wasted on trial and error. A cohesive resource, with excellent, engaging, tried & tested, and down to Earth explanations is valuable.
Ok...makes sense, but is this worth the money?
It depends what your goals are. Put this in perspective - the average base salary of a software engineer is $103,035. A factor that has a heavy hand in negotiating total compensation is interview performance. If we are able to get you to perform 10-20% better, you will be in a position to negotiate your total compensation up $10,000 - $30,000 a year (if you stand out vs other candidates you have more leverage). Against what you pay over your lifetime involvement with us, this is a 100x/10,000% ROI (return on investment). It seems ridiculous, but it is the reality.
Can I rely on only the class to prepare me completely for interviews?
Yes and no. Yes, the class will give you a clear path and all the resources necessary to follow that path with pace (books to reference, videos to watch, a community where we discuss problems). No, in the respect that we believe no one can 100% prepare you for interviews. There are thousands of concepts, questions, and topics. If we promised that we would be lying. We can promise that you will get an exhaustive resource that will make you more than enough competent to do well in your interviews.
Is this one of those "money back guarantee" things from infomercials where I don't actually get my money back?
No, we're serious. If you are not happy, we will immediately refund your last payment. With no questions asked. It is only reasonable, it keeps us on the hook to deliver. Trust is a 2-way street. Yes, people may game the system, but the general person has good integrity.
What is Back To Back SWE?
A small YouTube channel Ben started: https://www.youtube.com/backtobackswe
What is "SWE"?
It stands for "SoftWare Engineering".
How many hours a night do you sleep?
Normally 6-7 with the occasional 8.
This course is not open for enrollment.